IT Consultancy, when to consult an industry expert?
At really good computer services, we are committed to helping our clients make the best business decisions in all circumstances.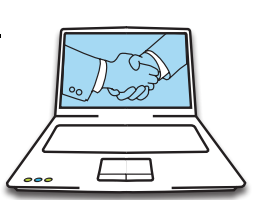 Knowing when to consult with industry experts should be straightforward rather than daunting – that's why we try to ensure our services are wide ranging and that our clients know we're with them each step of the way.
It's all about plugging gaps in your company's expertise, and minimising risk during times of change like when your business is growing.
Consulting with experts can help you with important business decisions like making wise investments, gaining value on the purchase of new hardware or software, developing an Internet strategy, choosing new IT suppliers or recruiting IT staff.
Our IT consultants can also provide valuable help in confusing situations, such as when more than one IT supplier seems to be giving conflicting information and an independent viewpoint is required.
By taking the time to listen to our clients in order to gain a full and clear understanding of their business – their objectives, issues, culture and people – we can:
Reduce the impact of changes to your IT infrastructure
Offer impartial expert advice in all IT related situations
Help you to make the right decisions for your individual business needs
If you would like to discuss your IT consultancy requirements, please e-mail consultancy@rg-cs.co.uk or call us on 0131 510 0360